Top 5 Big Wins in the History of Online Gambling
Almost everyone hopes to win big in a lottery or an online casino. Whatever your level of expertise, there's part of you that will always wish you had a life-changing win. Even if you are lucky, skill plays a major role in your earning potential. During a poker game, the tension that builds when one can win or lose several million dollars in a single hand is unlike anything else. Here are some of the top casino winners and their stories.
Anonymous Winner
An anonymous man won a $38,7 million jackpot in March 2003. He won the Megabucks Jackpot at the Excalibur hotel and casino by inserting three $1 coins into a machine – what a story! It is rumored that the 25-year-old man came from Los Angeles to Las Vegas just for March Madness and casino entertainment. He had no idea that that spring weekend would end up changing everything. While it's not clear how his winnings appeared on his account, it is likely that they did not appear all at once.
Kerry Packer
During his lifetime, Mr. Packer was renowned for two qualities: he was a successful Australian entrepreneur and an incredibly lucky gambler. It was not uncommon for Packer to help pay off people's mortgages by tipping huge sums. He won $26 million in a couple of hours in 1995 at MGM Grand, where he won repeatedly. It wasn't uncommon to see him wagering $500,000 on blackjack and baccarat, which were supposedly his favorite casino games. There's something quite interesting in the fact that this gambling spree landed him with a lifelong ban from MGM resorts and casinos.
Archie Karas
Greece-born Mr. Karas is known for his winning streak, which is known as The Run. In just three years, from 1992 to 1995, he won $40 million in Las Vegas casinos. The legendary Archie has succeeded in turning $50 into $40 million only to lose most of it in less than a month. After that, he became a victim of numerous casino scams and faced charges for his crimes. The man was incarcerated in 2013 for his wrongdoings and spent some time in jail. Although all of that happened, he's still known as one of the greatest casino winners.
Belgian Player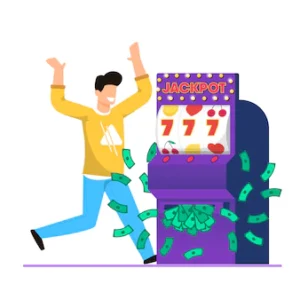 In April 2021, a Belgian player broke the world record at Napoleon Sports & Casino. At the time of writing, it is still the highest single-spin win in online slots history. From a $17 bet, the anonymous player ended up taking home nearly $22 million. Those who would be interested in the game should know that it was Absolutely Mad Mega Moolah by Microgaming. This gaming company recently made seven players millionaires during the year 2020 through huge payouts.
Jon Heywood
It would be incredible to spend 30 cents on a bet and win $18 million. In October 2015, a British soldier actually won $18 million with 30 cents. A veteran of Afghanistan won a big jackpot on Betway's Mega Moolah game, setting a new record at the time. The next day, even after such a big win, he went back to work as usual. He always put his family first. Prior to spending any other money, he was sure to cover his father's medical treatment.
The House Always Wins
Though casinos will always hold the advantage, you shouldn't let them stop your dreams. However, you should remember to play responsibly and remember not to chase wins or losses – otherwise, you could end up losing a lot.