data title
Last updated
Aug. 23, 2022
Screenshots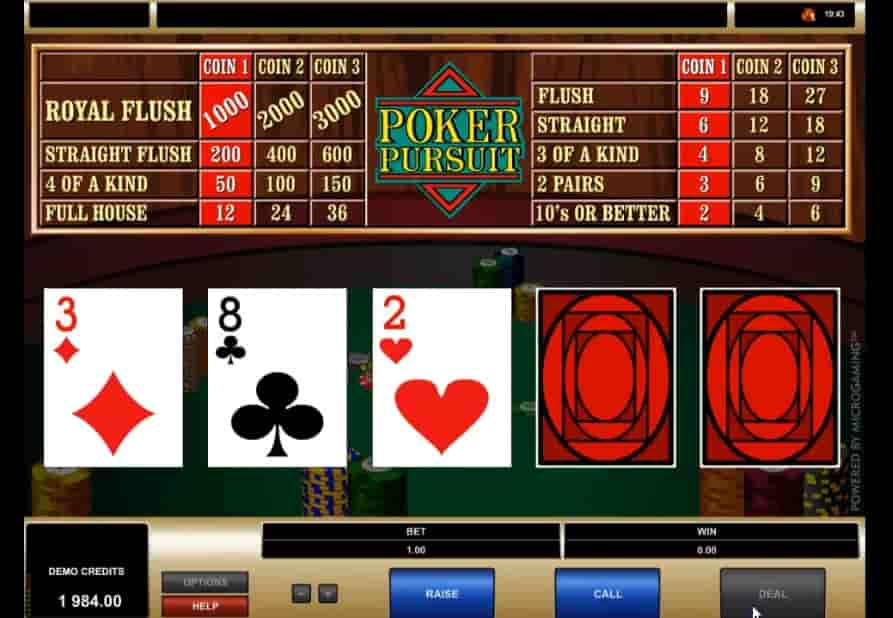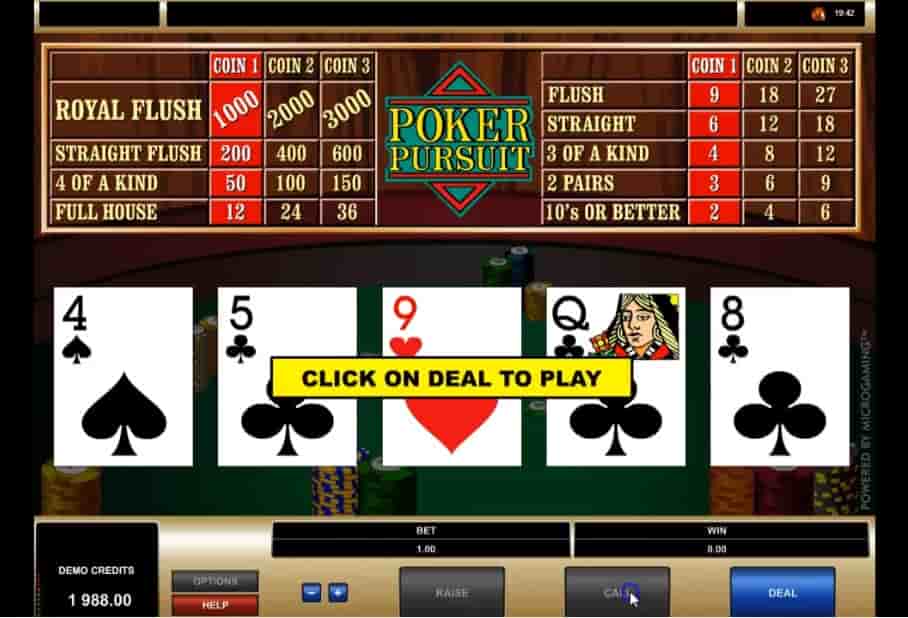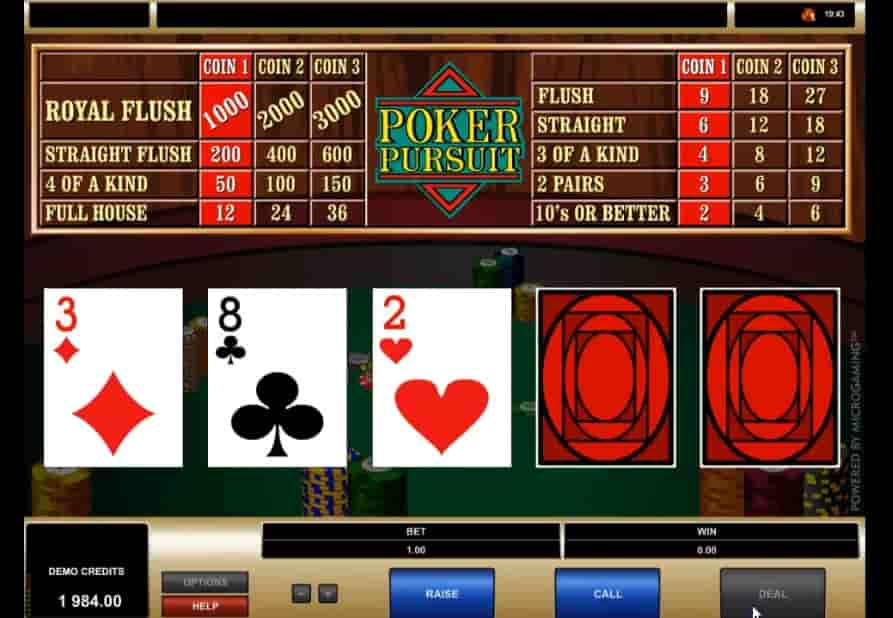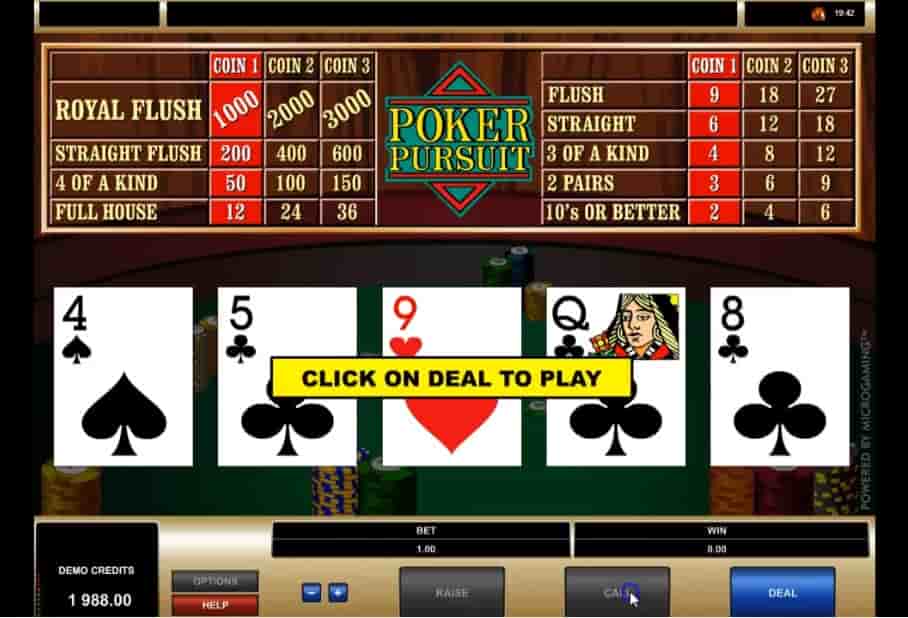 Poker Pursuit is a Microgaming poker game that creatively combines casino and video poker all in one slot. It is a shame that this game is not getting the recognition it deserves because Microgaming has put together some really exciting features that make it unique. Poker Pursuit can be found in several Canadian online casinos. Although it's an old game, it still holds the relevance of its unique video poker and Casino poker in one game.
Theme
The user interface and visuals of poker pursuit are similar to video poker games. It is quite easy to navigate and has the payable located at the top of the screen, and the playing menu is at the bottom of the screen.
Using these menus, players can adjust the size of their bets, view their casino balance, and go to the help page. The interface is neatly arranged for easy navigation; players can easily find the page they need to go to without trouble.
Characteristics
In an attempt to make poker pursuit a combination of both video poker and casino poker online, the game developers ended up making it resemble more of video poker. The smallest qualifying hand involves a set of tens or higher, resulting in a lapse in the game. However, unlike video poker, you can not change cards or receive new cards at Poker Pursuit; you are stuck with whatever you have until the hand plays out. This makes players feel stuck in the game, and no one enjoys being unable to have a flexible game.
Poker Pursuit is played with a single deck of 52 cards. Players are dealt one hand, but not all at once. The game requires strategic betting based on the cards you have been dealt.

Bonuses
The remarkable aspect of poker pursuit is the equal representation in both the video and casino poker, respectively. Players are dealt three cards per bet, and depending on what you are dealt, you can choose to raise your bet size or not. Subsequently, you are dealt one card more and can either raise your bet again or not.
Finally, you will be given your fifth card, which is the last. You would receive your payout according to the paytable and based on the cards you have received. Contrary to video poker, you may decide not to discard any cards, and you are left with what you are dealt.
Conclusion
Gamblers often shy away from poker games because of the high skills needed. Poker is not a game of luck. Therefore, gamblers want to try less complicated games. However, poker pursuit does not give players an option; therefore, players' fate is decided by the game, not by their high leg of intelligence. Thus, the poker pursuit has been designed similarly to the video slot.
Poker Pursuit paved the way for video poker players to bet while playing. Unlike usual poker, players are not holding and discarding hands, but they are betting on different phases of the deal. At first, poker pursuit can seem complicated, but once you get the hang of the game, the gameplay is relatively easy, and players have the opportunity to win big.