data title
Last updated
Aug. 23, 2022
Screenshots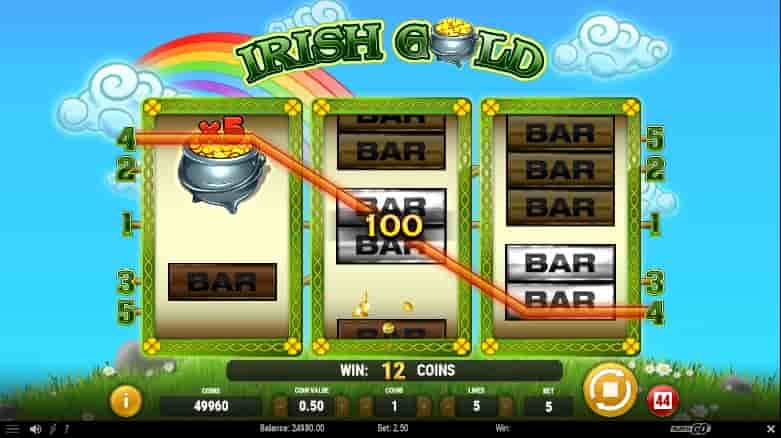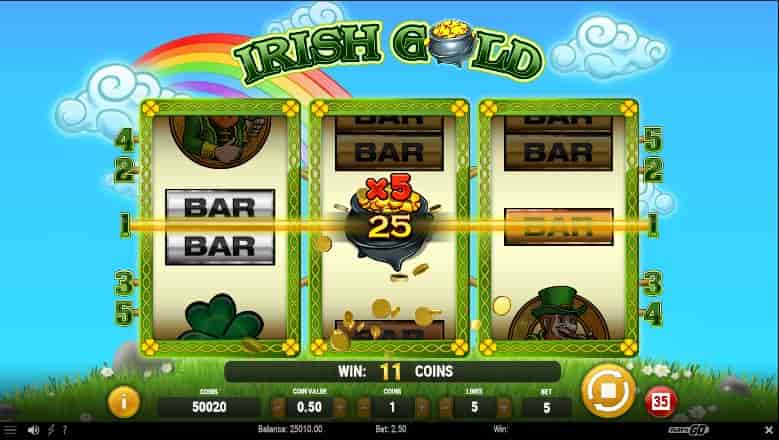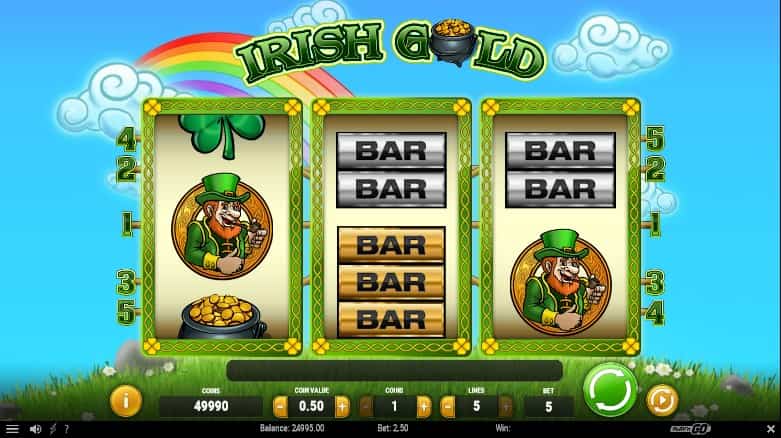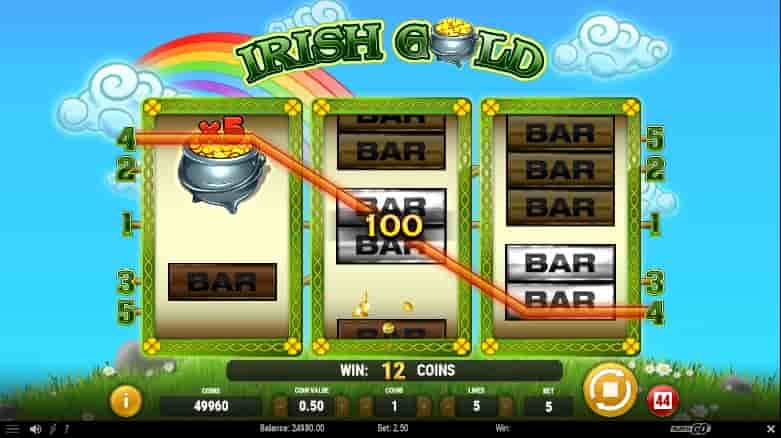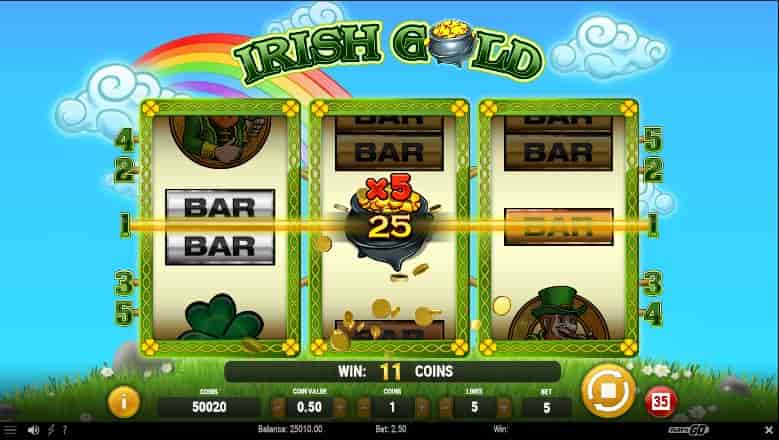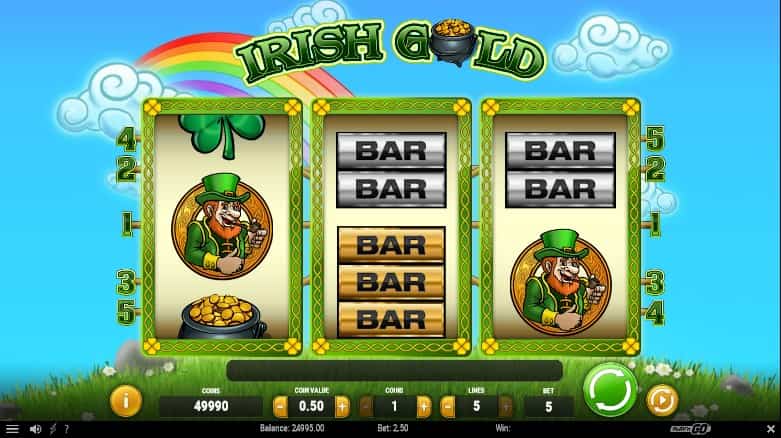 Brought to the virtual screens by Play N Go, this is one video game of slot machines that every gambler should try at least once. Despite the simple features, this game has an RTP of about 95.42% and is guaranteed to help you win real money while having as much fun as you possibly can.
The Irish gold slot is a popular game in online casinos Canada due to its fame amongst gamblers. It is always said that the Irish have more than a good dose of luck, and with a leprechaun as your guide in this adventure, what more do you need? Let's take a look at some of the other important characteristics of this slot:
Theme
Once you open the software, the first thing you'll notice is the pomp and flair developed. Right there on the screen, you'll find the game logo displayed in bright green colour. The game background is an impressive blue sky complete with white clouds and a beautiful rainbow arch. It is a 3-reel slot machine, and the grid is set against the backdrop of the cloud and rainbow.
You can play these video slot machines across all devices, from desktops to android, iOS, and even windows. You would still enjoy the same amazing gameplay regardless.
Features
Video game slot machines are known for their symbols, and Irish gold is not lacking. It features rainbows, lucky four-leaf clovers, pots of gold, wilds, scatters, multipliers.
The pot of gold is the wild symbol and can bring you such a huge boost of luck. You can win about 2500 to 5000 coins when you spin this symbol. If this wild contributes to a win, you will also get a 5X multiplier, or up to 25X of two Wilds are involved.
The scatter symbol is the four-leaf clover, and just like the name implies, it can also bring you a huge win of about 25x your bet. This game of slot machines features five paylines, and you can choose to play as many as you like, at a maximum bet of £25.

Bonuses
Professional gamblers already know that 3 reel slots might pay a lot, but they don't pay much. If you're not a high roller, then this is for you.
The Leprechaun is the highest-paying symbol in this game. Find three of these symbols, and you'll win 50x your bet. Amazing, right? There is also the gold triple bar symbol. Find three of these sets, and you'd win 30x your bet. Then there's the silver double bar that pays 20x your bet if you manage to find three of it.
For 10x your bet, you would need to find five sets of the single bronze bar. That's not the lowest paying symbol, though. That would be the combination that pays 5x your bet; 1 gold triple bar, 1 silver double, 1 single bronze bar.
Conclusion
If you're looking for an entry into the world of gambling, then this is one to try. It is simple yet offers enough bonuses to enrich your pockets. Unlike basic games featuring only one payline, Irish Gold has five paylines with other interesting symbols to make gameplay very worthwhile. You want to give this one a try.