data title
Last updated
Aug. 23, 2022
Screenshots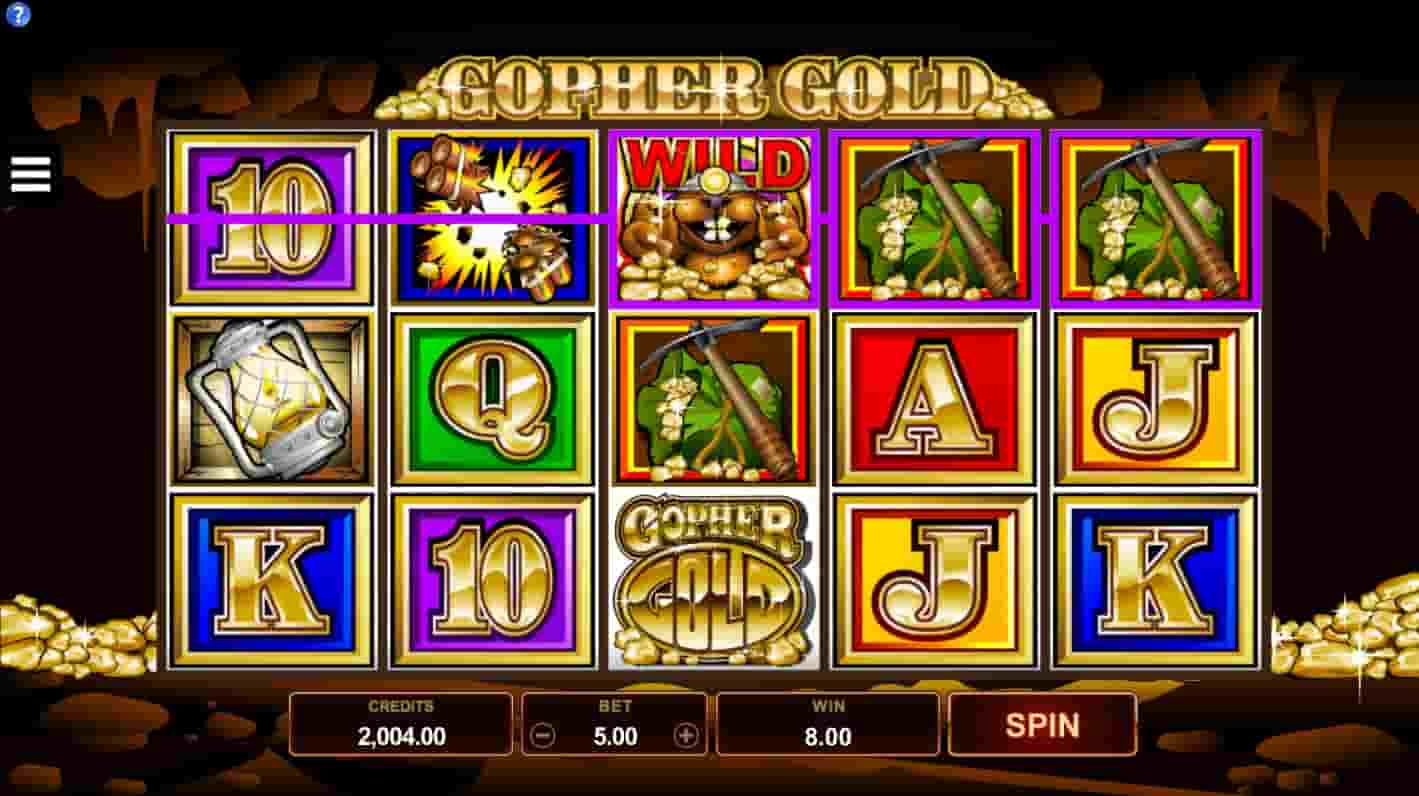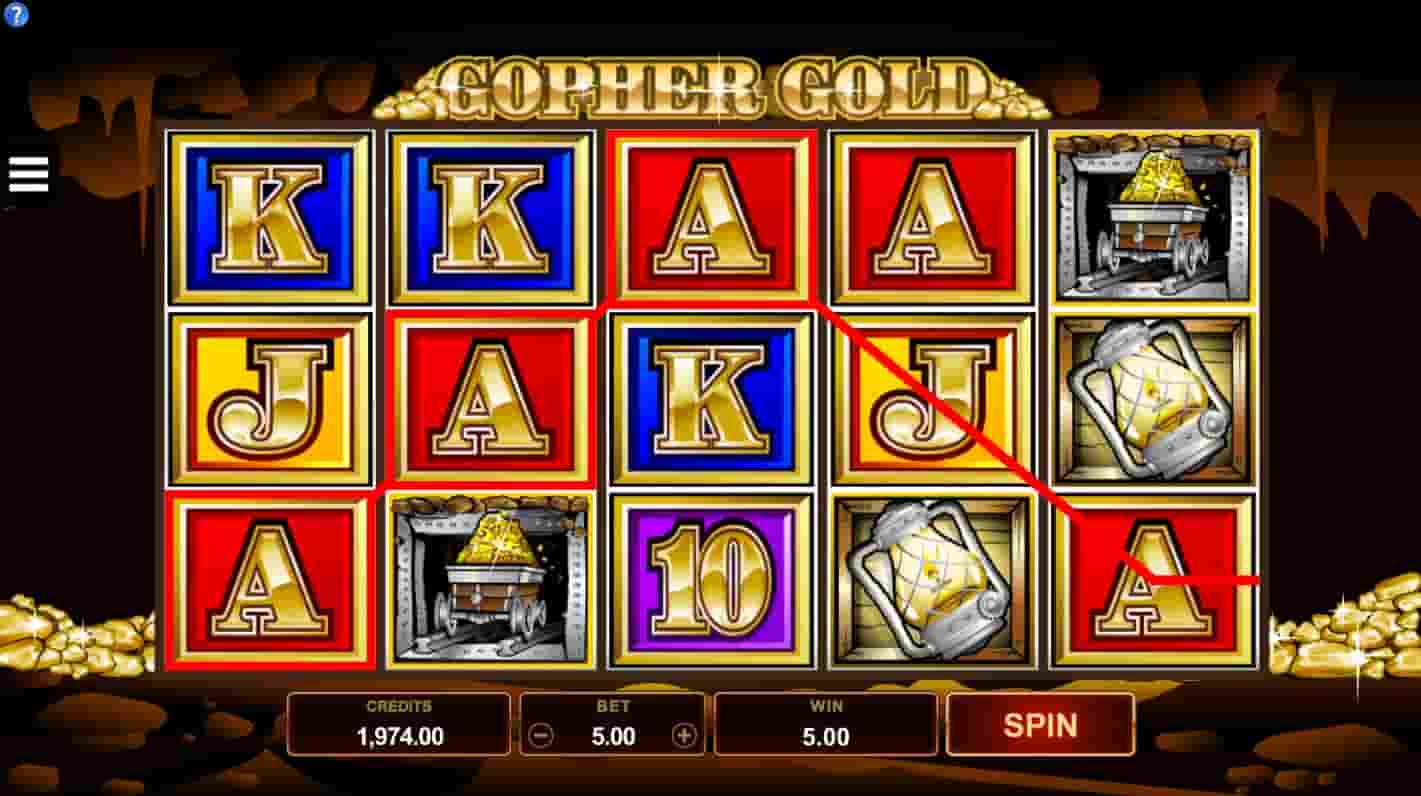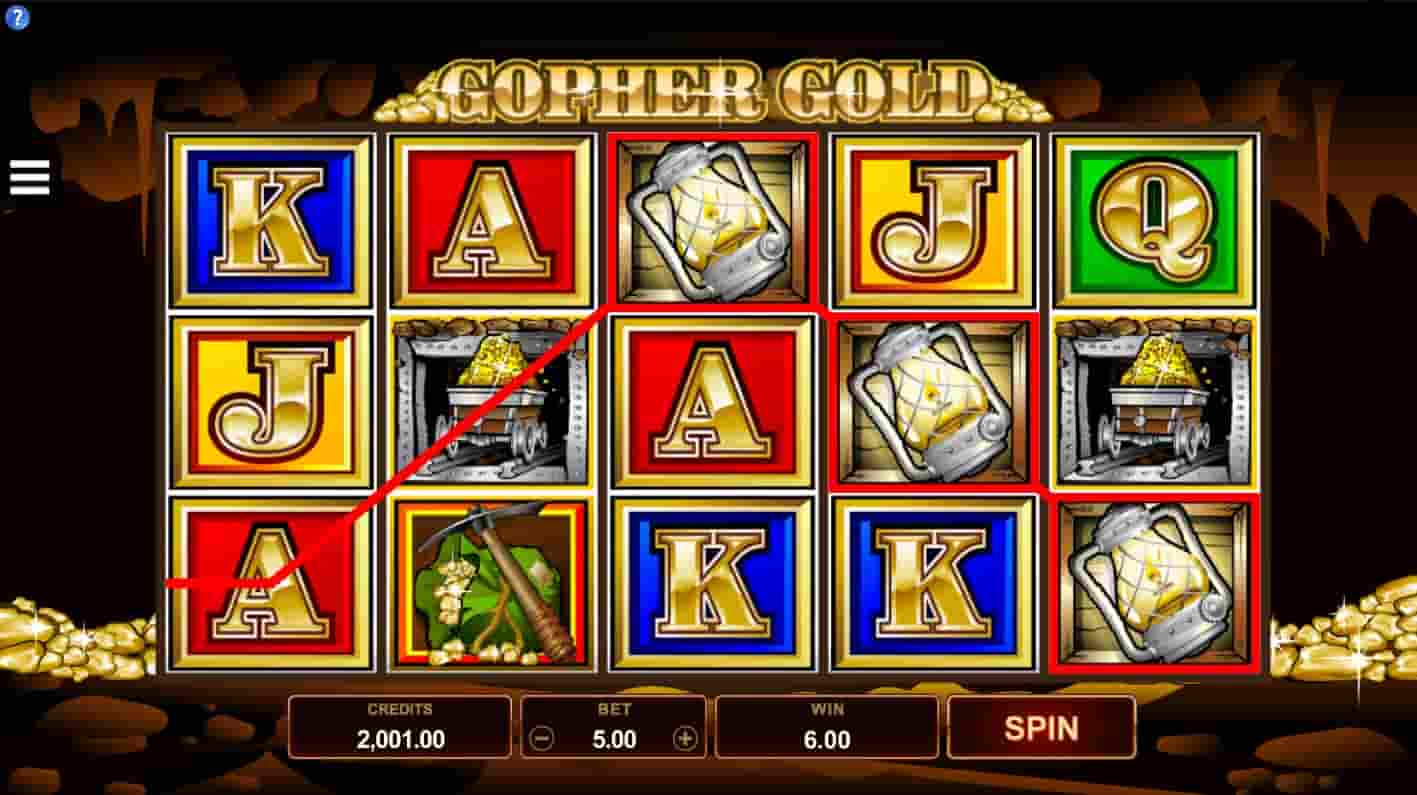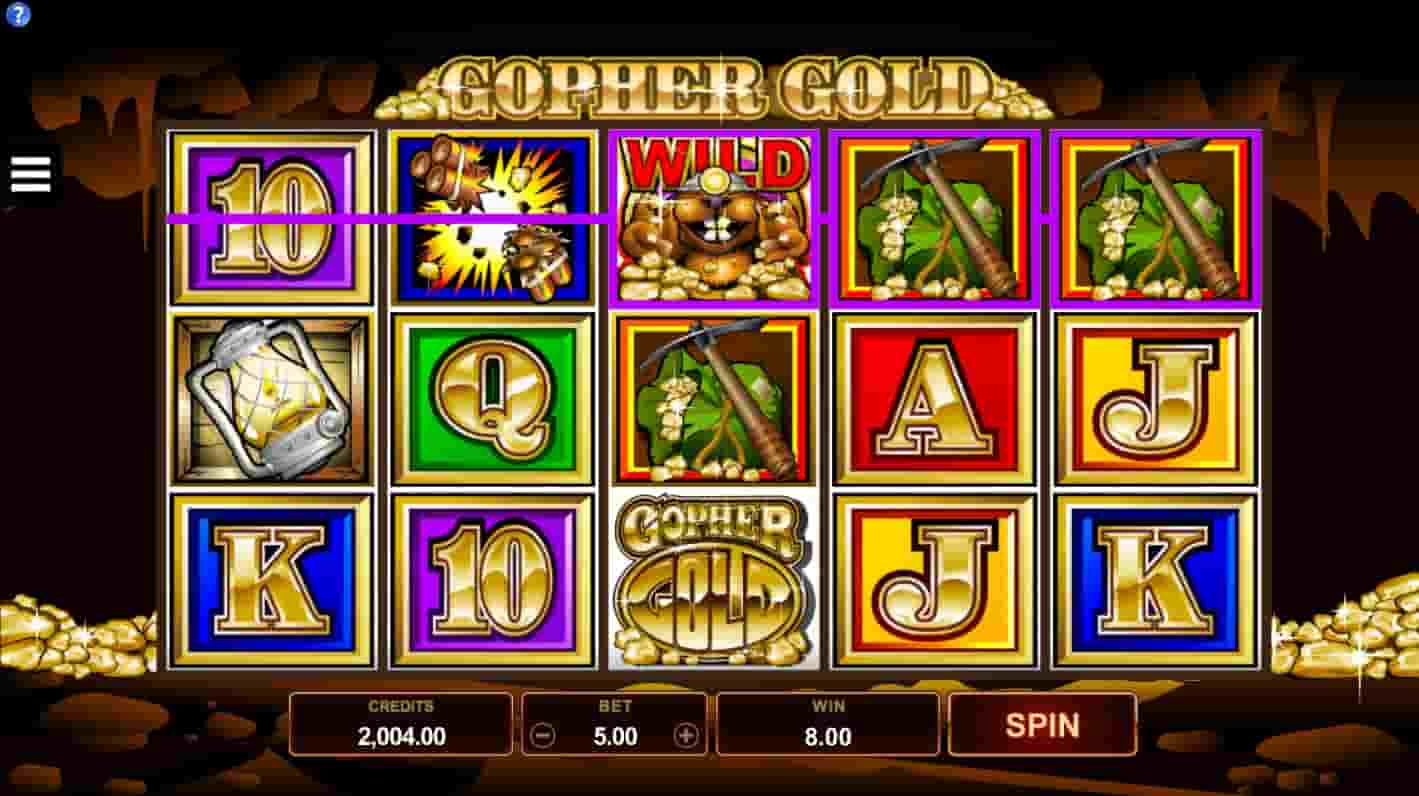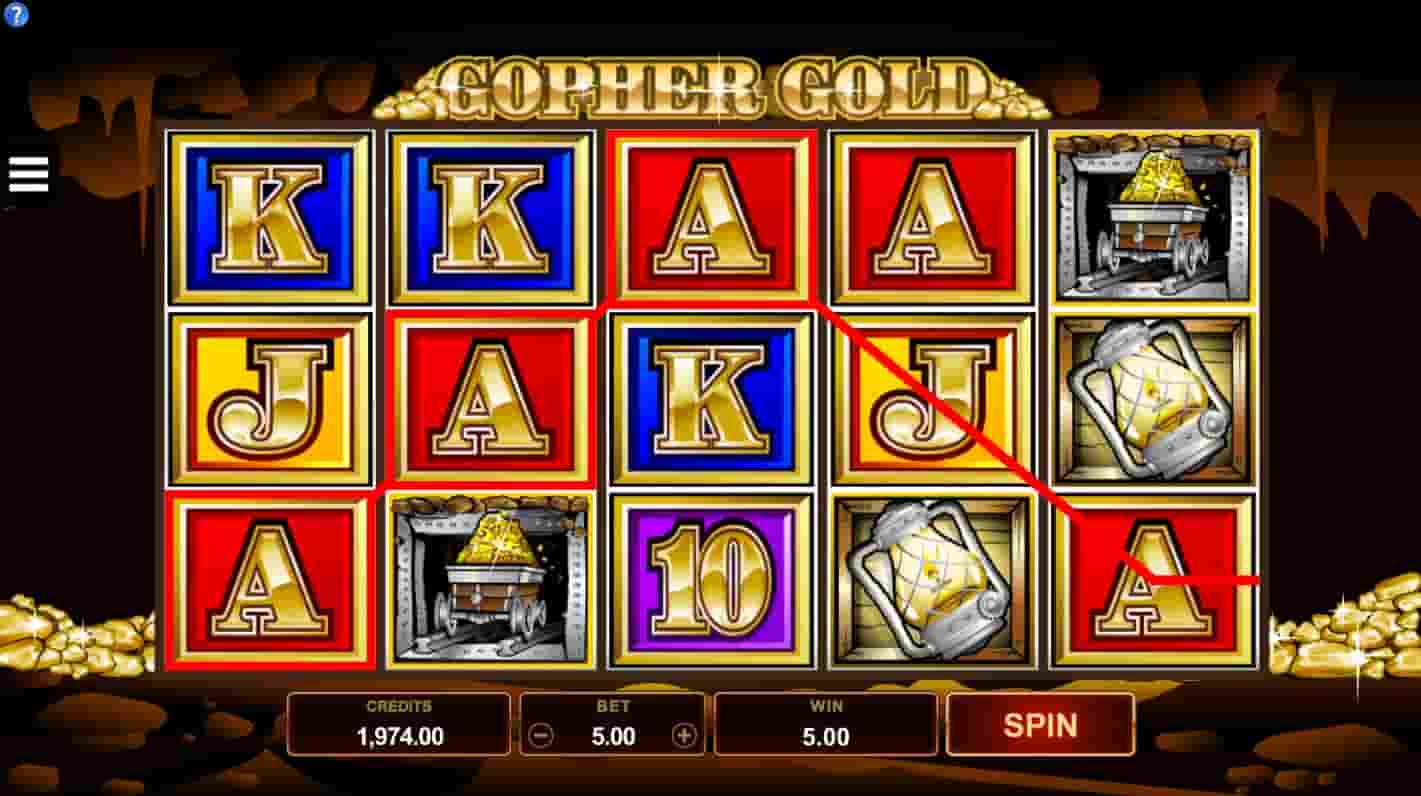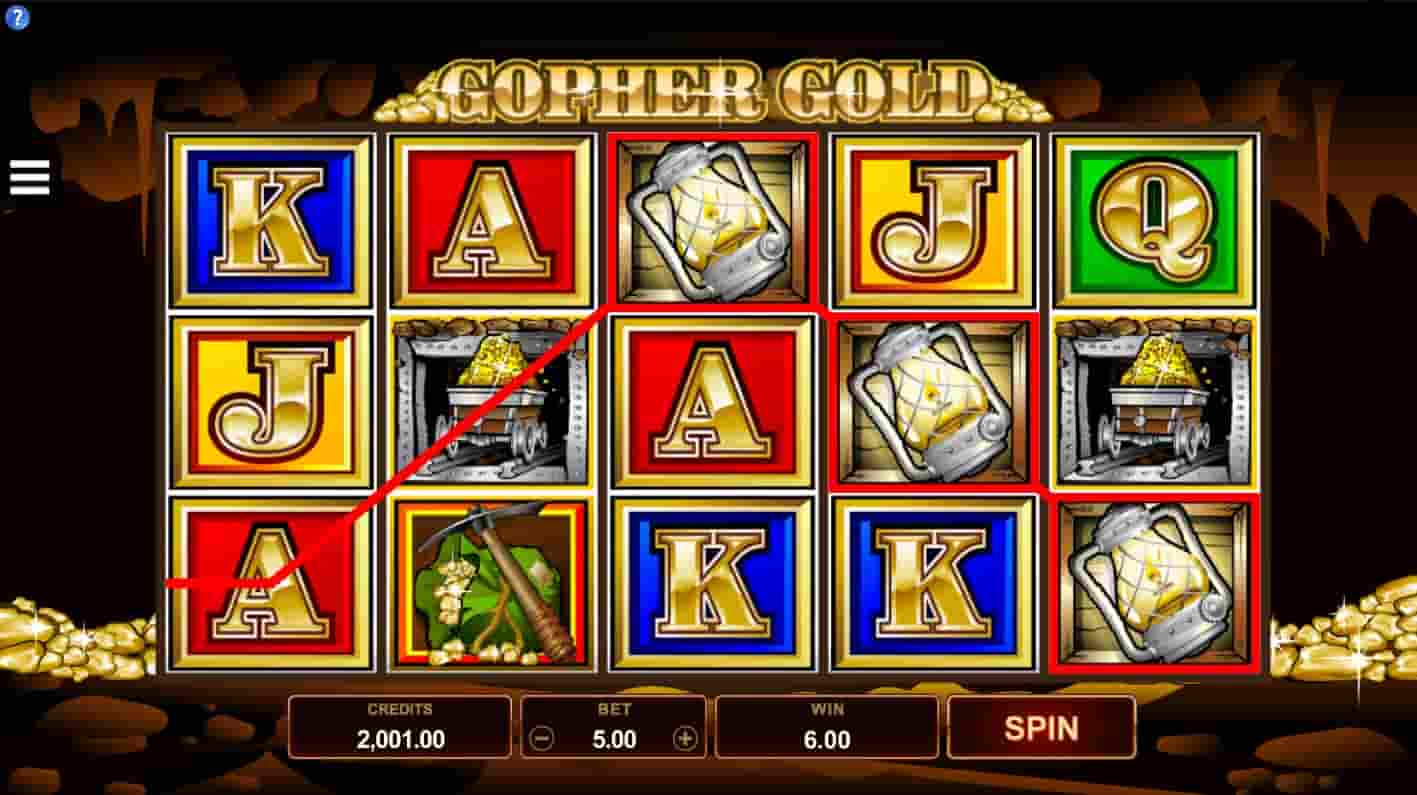 The graphics feature the joyful miner, various tools and equipment, and gold! The cheerful banjo music in the backdrop will get you in the mood, and the extra elements will help you win the jackpot at your preferred online casino.
This slot machine has a total of 5 paylines, and you can choose how many of the lines you want active per spin. A very interesting aspect of this game is that your winning combinations may be lined up in both directions on the reels: you could line them up from left to right or the other way round. This means Gopher Gold offers players ten possible ways to win even on a five paylines slot.
Theme
This is adventurous themed, and there are several exotic symbols featured in the Gopher Gold. The slot has unique symbols such as a mining truck, dynamite, pick, aces, lantern, queens, and a bag. Unfortunately, you may not be able to access this video game from a mobile device or at a mobile casino. However, If you truly enjoy playing casino games, you should check out this Gopher Gold casino slot online at your favorite online Canadian casino. Gopher Gold slot is a special and unique game for both cautious players and higher rollers.
Characteristics
The wagered sum per line is multiplied by a specific multiplier value for each sequence of matching symbols you spin. The details of the multipliers available per symbol can be found on the paytable. The playing card values are the most prevalent reel symbols.
Moving up in value, certifying symbol gives players a 600x multiplier on their bets should they manage to spin 5 consecutive wins, while the mining van pays 1,000x. The pickaxe is worth 2,000 times its actual value, while the bursting dynamite is worth 5,000 times its real value. The Gopher Gold logo is this slot's jackpot signal and spinning a winning combination of five logos will pay you a fat cheque of 12,000x your wagered amount.
If you spin using the minimum of one active pay line, the lowest possible bet is 0.25. If you, however, choose to place wagers across all the five pay lines, you hit the maximum line bet of 5.00, and a total bet of 25.00. You can win a massive payout of 60,000 coins if you spin the 5 Gopher Gold logo symbol using the maximum stake per line of 5.
One of the coolest things about this video slot is that you can enjoy it for fun using the demo mode or you can as well win some real money if you can put yours on the line. You could choose any of the options that suits you.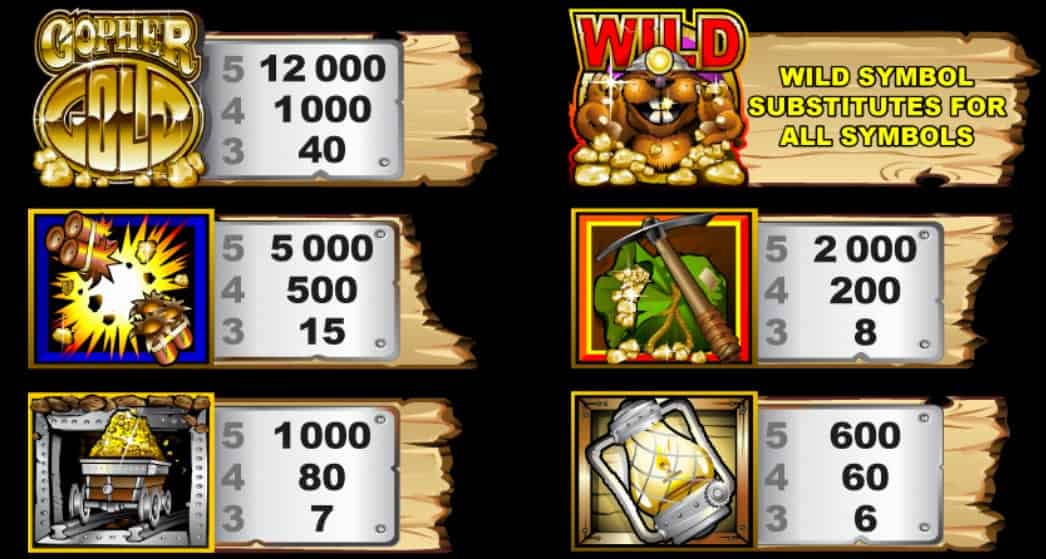 Bonus
The bonus features of the Gopher Gold slot machine are unique and enticing. It allows players from all over the world to win a lot of money on a single line. Each successful combination can multiply your wagered amounts per line using the various multiplier values as applicable.
To take your gambling experience to a higher level, you can explore the Gopher Gold slot machine online anywhere you are and anytime you wish.
Conclusion
Regardless of Gopher Gold's simple nature, Microgaming has produced a classic slot with its story twists that always inspire its players. Thanks to its bright and exciting design, unexpected gameplay, and vibrant graphics, the Gopher Gold slot is one of the most popular 5-reel slots available today for all gamers nationwide. There's a free sample for gamers who want to play for fun without making a commitment and a real money edition for any committed players wishing to beef up their bankrolls at the Gopher Gold slot.