data title
Last updated
Aug. 23, 2022
Screenshots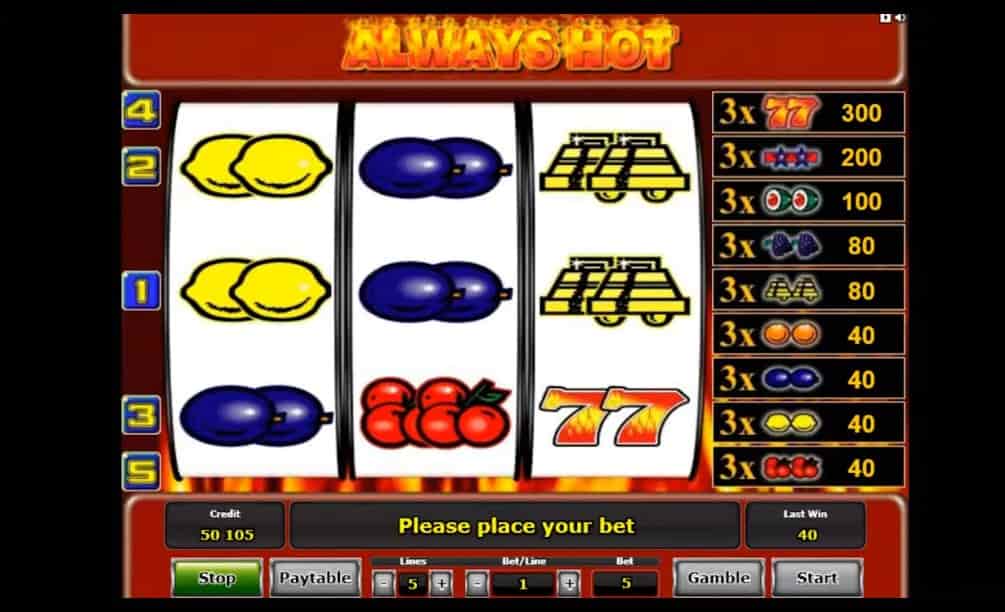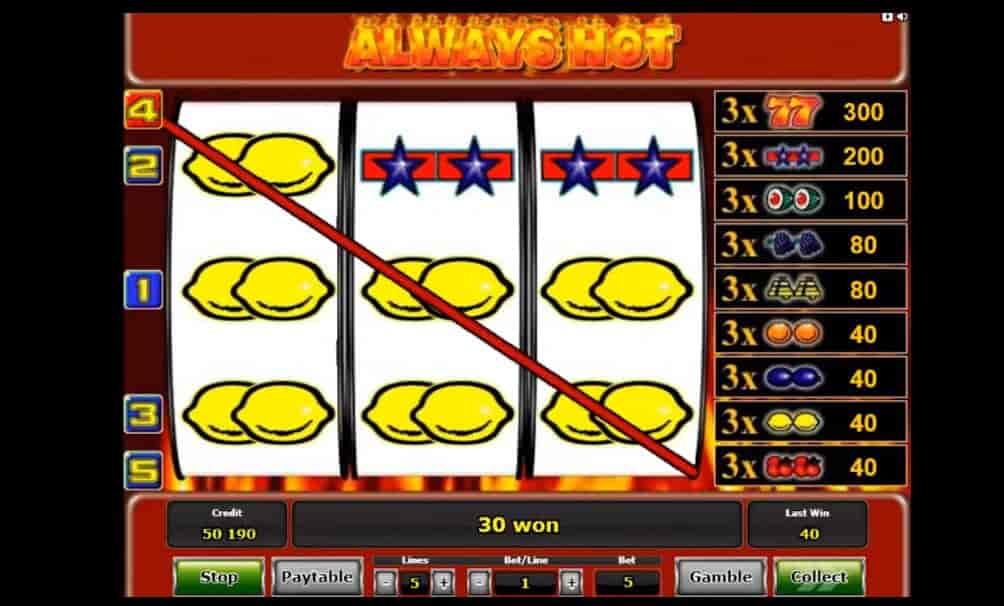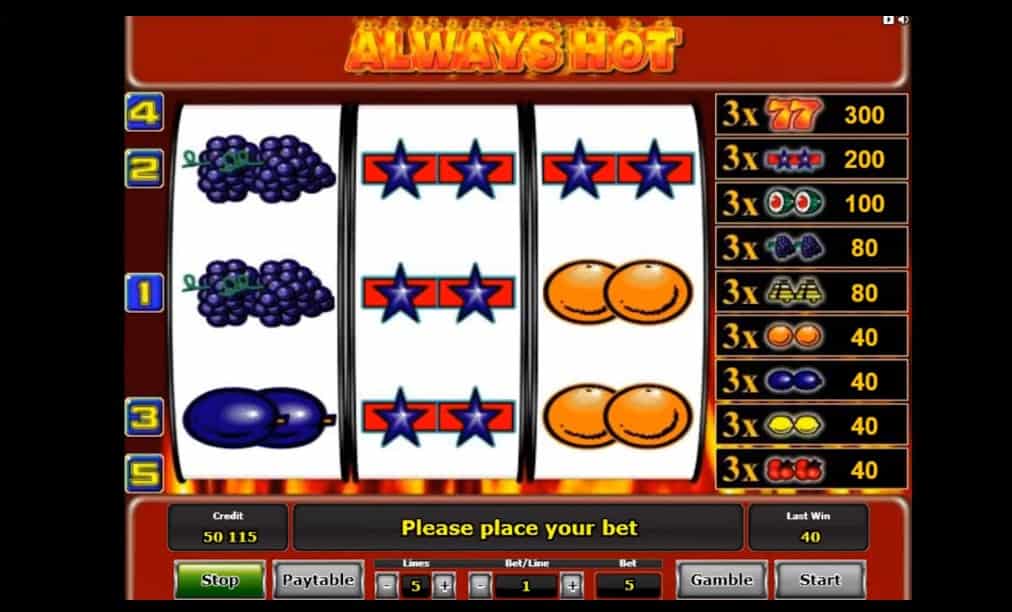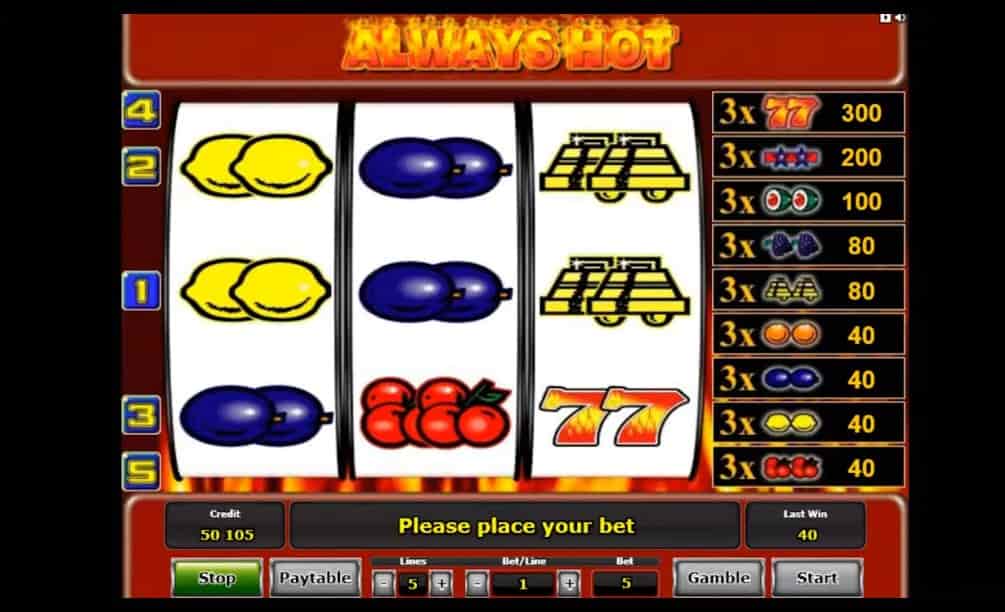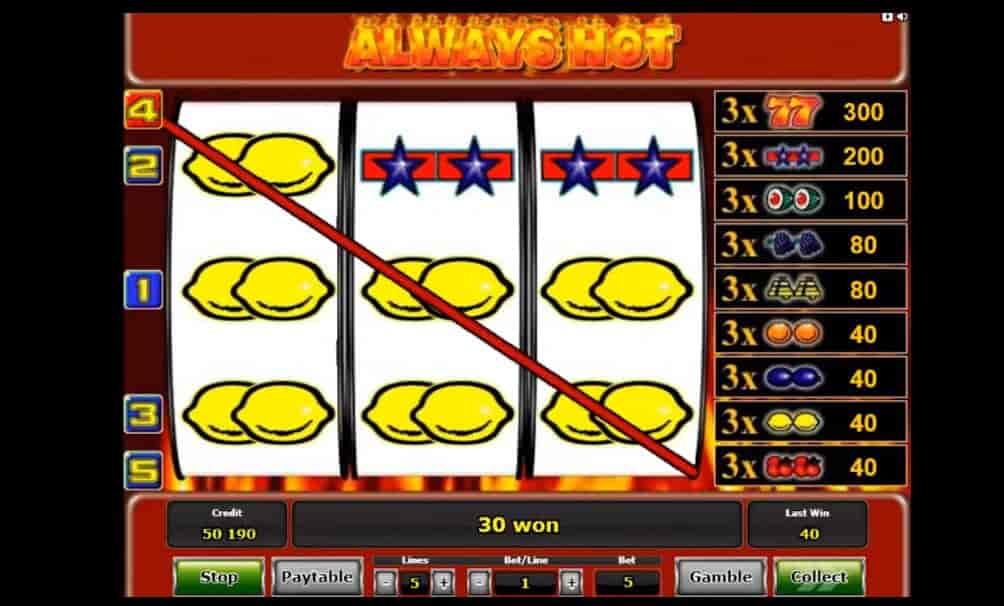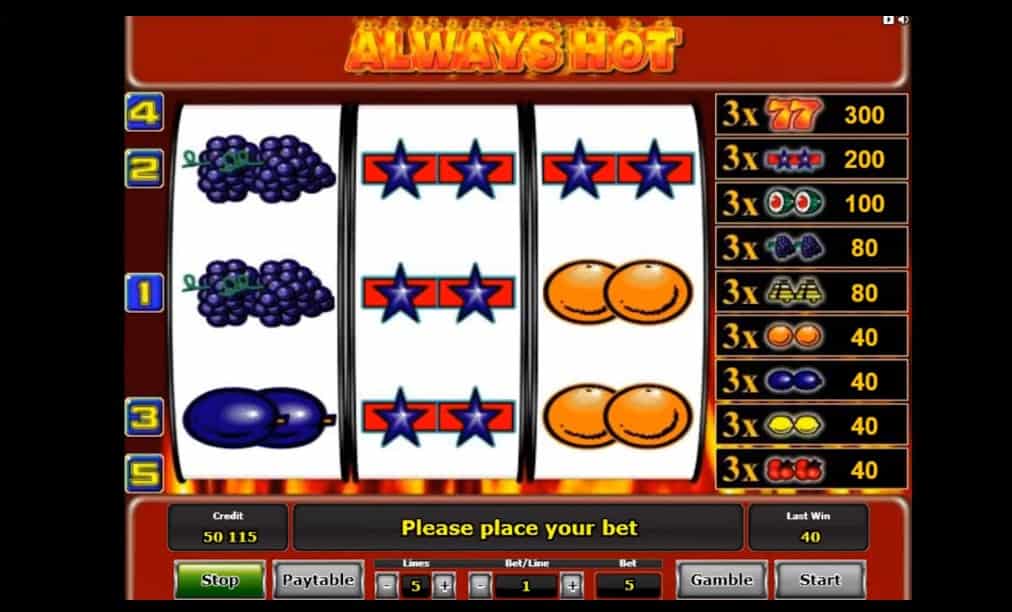 Talk about a slot that lives up to its name; Alwayshot is the perfect name for this nostalgic video slot. The online slot was released on November 18th, 2008, and it is a perfect pastime if you want to experience the excitement of your favourite longtime slots. Alwayshot is available at the most popular online casinos in Canada.
Theme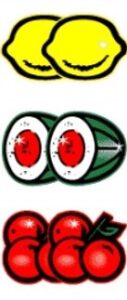 Alwayshot is a fruit-themed game, and as such, it is normal to expect fruit symbols such as Oranges, Cherries, Grapes, Lemons, Plum, and Watermelons. These fruits are the symbols that appear on the reels of the game. Additionally, some high payout icons can also be found on the reels of this slot, such as stars, bells and the number 7.
Gamblers will notice that this online slot opens to fiery reels, giving it a red hot feel, which is true to its name. Fire is represented by the brilliant reds and oranges that blend nicely, creating a warm atmosphere to make some cash.
On the right-hand side of the game's interface, you would see the paytable, and while many vintage slots often have only a single payline, this game has five paylines, which is unusual for classic slots. This is good news for players, as this implies that you are provided with an increased chance of forming a winning combination every time you spin the slot.
Characteristics
This slot machine is available in HTML5 format, which allows you to pause your gaming session to review your sessions statistics, such as how much you've spent so far, how long you've played for, how much you've won and your overall account history. Here, you can also turn the sounds on and off, controlling the background music. You also get a top up link that leads you to the payments section of the casino you are currently playing at.
The max bet function here means each spin would be wagered with the maximum possible bet size. The paytable shows you everything relating to your line and bet settings. This game also has the auto spin feature that allows you to make a preset number of spins while you get busy with other things setting when to stop if a certain amount has been won or lost.
Bonuses
Alwayshot is hot on prizes. Unlike other 2D slots, this video slot offers a non-progressive jackpot, and players can win 30,000 coins immediately if they spin a combination of the lucky 7 symbols across the reels. The regular symbols also offer some sizzling hot prizes.
Whenever any of the oranges, cherries and plums appear as a set of matching symbols, you get an instant 4,000 coins. The matching symbols of grapes and bells award 8,000 coins. The matching combination of melons gives 10,000 coins, and if you can match the stars symbol across the reel, you get 12,000 coins.
Conclusion
Although this game does not have the regular slots features like bonus games and free spins, the double gamble feature of this slot allows you the opportunity to double your wins.
Each time you spin a win, three options are displayed. One allows you to claim your wins; the second gives you the opportunity to double the wins by guessing the colour of the hidden card. The third option gives you the rare opportunity to quadruple your win; all you need to do is guess if the card turned face down an ace or a spade. There is no boring moment in this slot.
You may enjoy this slot with your real cash and stand a chance to make some good earnings, or you can also try out your hands on the demo mode if you don't like hot prizes. You could play on both your Android or iOS smartphones and your computers.